Switzerland
Thanks to its central location, Lucerne is starting point for trips to various regions.
Day Trips
Bernese Oberland
The Brünig Pass connects Central Switzerland with the Bernese Oberland. Known as the woodcarving village, the picturesque village of Brienz lies by Lake Brienz. Interlaken is a starting point to Grindelwald and the stunning Jungfrau region, where you can admire the Eiger, the Mönch, and the Jungfrau.
Bernese Mittelland - the capital Bern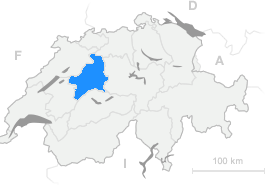 Get to know the homeland of the famous Emmental cheese on a trip through the hills and farming villages. A stay in the federal capital is a must. The view from the Rosengarten offers a first impression of the historic Old Town – a UNESCO World Cultural Heritage Site since 1983.
Eastern Switzerland - Lake Constance region
The centre of Eastern Switzerland is St. Gallen with its Abbey District, also a UNESCO World Cultural Heritage site. The northernmost city in Switzerland, Schaffhausen, is known for its colourful bay, the Munot Fortress, and the former Romanesque monastery Allerheiligen. The largest waterfall in Europe, the Rhine Falls, and Lake Constance with Mainau island are very close.
Ticino
Beyond the Alps, the South welcomes you: Italian flair, a mild climate, palm trees, wild and romantic valleys, and Romanesque churches. Bellinzona, Lugano, Locarno, and Ascona with their picturesque narrow streets and lively squares will stay with you as an unforgettable memory.
Lake Geneva region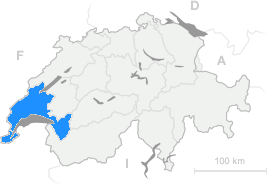 The Swiss shores of Lake Geneva extend from cosmopolitan Geneva past pretty old wine-growing villages to Montreux and the imposing Chillon Castle. Lausanne is famous above all for its Gothic cathedral.
Zurich - cultural and business hub
The largest city in Switzerland offers not only cultural highlights – the Romanesque Grossmünster church, stained glass windows by Chagall, historical guild houses – but also great shopping opportunities on the world-famous Bahnhofstrasse. Join us to explore the historic old town, the university district, and the magnificent lake
Multi-Day-Tours
Experience Switzerland with us!
We will accompany you on multi-day tour of various regions of Switzerland. The possibilities are very extensive! So make use of our practical experience. We will of course be happy to help you with booking enquiries. Contact us under Tour Guides.